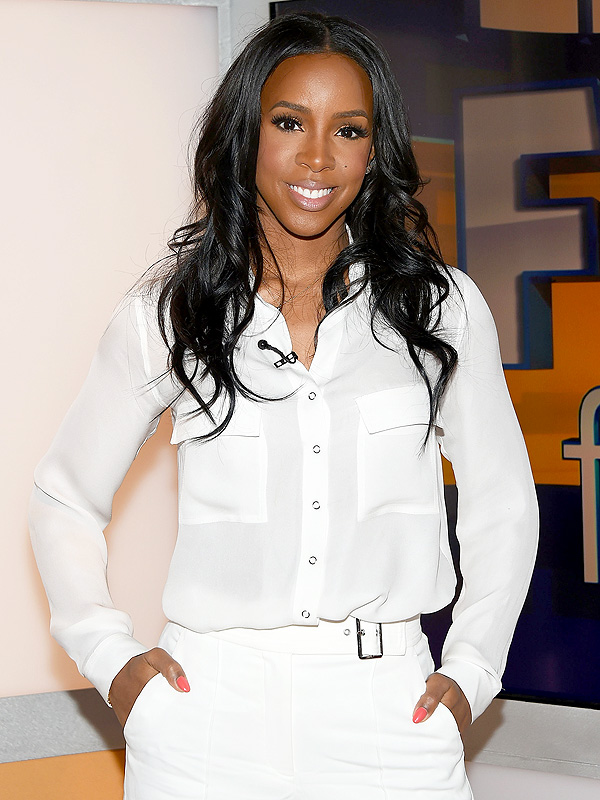 Rowland, 35, may have exude a ton of fearlessness on stage, but she says it took her years to build up that level of self esteem.
"You don't need anybody else to tell you you're smart, you look good, I think it's important to know that," she tells PeopleStyle about gaining confidence. "That's one thing I'd tell my younger self. You don't need anybody else to tell you — it starts with you."
So it's no surprise that the 35-year-old singer wants to make girls everywhere feel beautiful, saying that if she could teach one skill, it would be everything she's learned about beauty over the years — including the fact that "less is more."
"Because I love makeup so much, I would teach young girls who are learning about makeup and probably don't know how to apply it, how to do their own skin color with makeup, and how less is more," she shares. "Teach them the different things about it — that would be so fun. I had to learn how to do my own makeup."
Which is why she's going to make sure that when the time comes, her son will be a pro at making women feel beautiful as well.
"I think he's going to learn with me," she says of her one-year-old son, Titan. "He's going to be really good at it — to a fault. But right now, my son is such a lover — he's a little lover. I just ask him for kisses and ask him for hugs. His father and I are very affectionate with him, and he's just all over us. So he's going to be a pretty affectionate kid."
But as a new mom, Rowland still finds the time to let loose. She says a night out on the town keeps her feeling youthful.
"I still love to go out," she admits. "Literally, I'm going out every week or every other week. Once my son's asleep, I'm like, 'Can we get a babysitter here?' I feel like dancing keeps you young. It allows you freedom and that's important."
And these days, when it comes to finding confidence, Rowland relies on few things to keep her feeling her best before she steps on stage. "
A prayer, and lashes. And good hair
— you need a good extra track of extensions to give you a good flick to set you free every time."
Part of building self esteem, is starting with young children. As the face of Claritin, Rowland is doing just that. Her role expans far beyond battling allergies: She's helping kids across the United States have better outside spaces.
"They wanted somebody to be a face of the brand and I was like, 'I genuinely need that,'" she tells PeopleStyle of her partnership with Claritin, who is teaming up with The Boys and Girls Club to refurbish outdoor play spaces in multiple cities throughout the U.S. "The Boys and Girls Club of America I'm completely passionate about, and excited about what Claritin is doing to make over different spaces." People.com