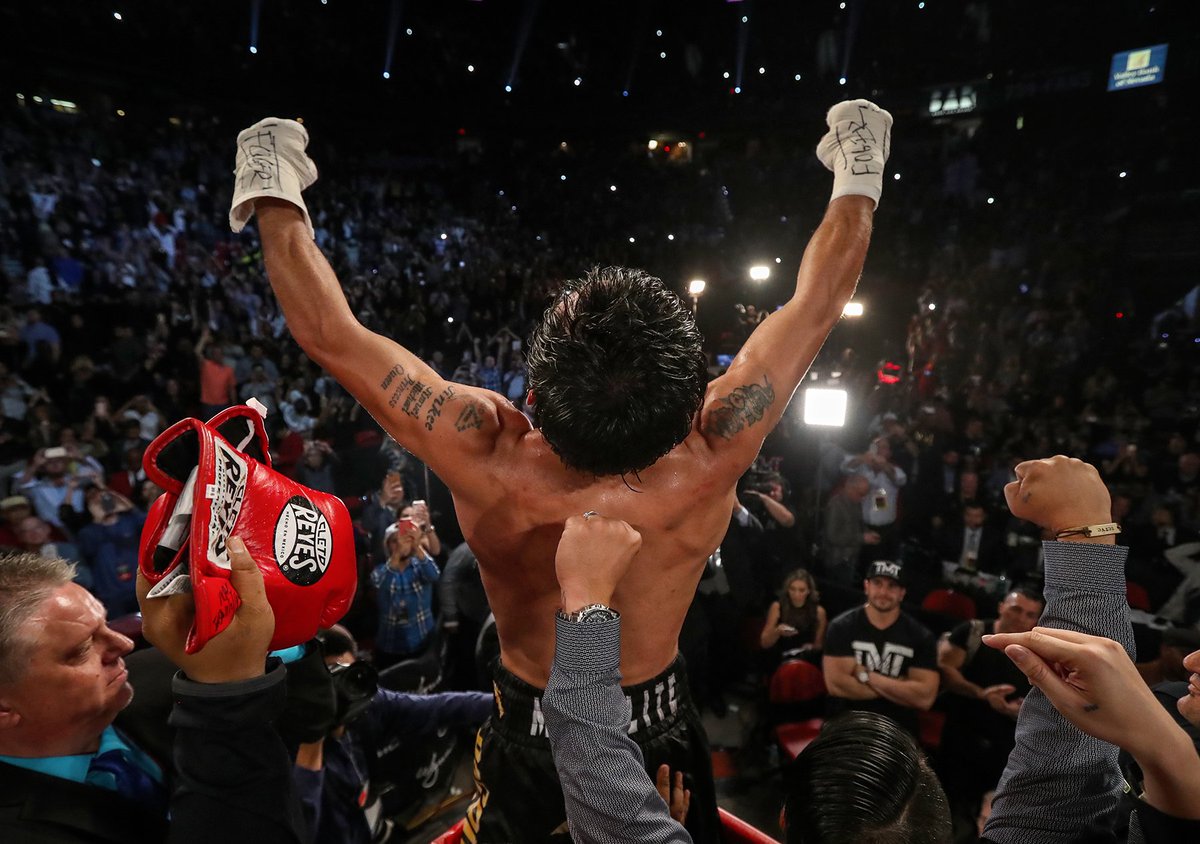 Manny Pacquiao won the WBO welterweight title with a unanimous points victory over Jessie Vargas in his return to the ring.
The 42-year-old Filipino announced his retirement in April after beating Timothy Bradley but was back in the ring seven months later and claimed a decisive victory against his American opponent.
Pacquiao knocked Vargas down in the second and looked in good shape throughout, with two judges scoring the bout 118-109 and the other 114-113 in the eight-weight world champion's favour.
Manny Pacquiao @MannyPacquiaoTR
Victorious!
Senator Manny Pacquiao makes history tonight by being the first ever Senator to win the WBO welterweight belt. #TeamLegend
5:46 AM - 6 Nov 2016
3,155 Retweets 4,977 likes
Floyd Mayweather was in attendance for the fight but Pacquiao was non-committal when asked whether a rematch with the 49-0 fighter was on the cards.
In the post-fight interview in the ring, Pacquiao said: "I don't know, whoever the people want me to fight, I am not picking an opponent, whoever my promoter gives me I will fight.
"I'm going back to senate and the next fight I talk to Bob (Arum)."
Source