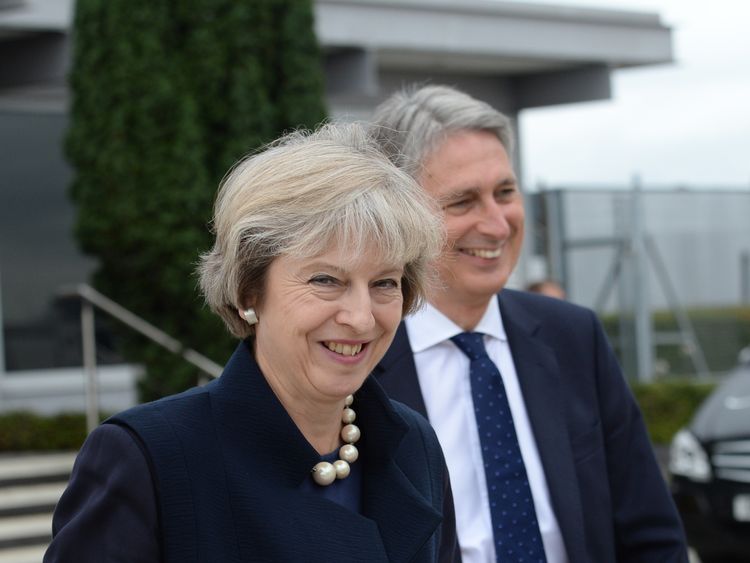 The Prime Minister has said it is a "golden era" for UK-China relations, despite a row with Beijing over the delayed Hinkley Point nuclear power station.
As she headed to China for the G20 summit, Theresa May also insisted Britain will be a "global leader" for free trade following Brexit.
Speaking at Heathrow before boarding an RAF plane to Hangzhou in eastern China, she said: "The message for the G20 is that Britain is open for business, as a bold, confident, outward-looking country we will be playing a key role on the world stage."
Ahead of talks with President Xi Jinping, she said: "This is a golden era for UK-China relations and one of the things I will be doing at the G20 is obviously talking to president Xi about how we can develop the strategic partnership that we have between the UK and China.
"But I will also be talking to other world leaders about how we can develop free trade around the world and Britain wants to seize those opportunities. "My ambition is that Britain will be a global leader in free trade."
Mrs May added: "I will be talking to other world leaders about the opportunities for trade around the globe that will open up for Britain following Brexit.
"I will be talking about how Britain will be seizing those opportunities."
The PM hopes to use the summit, where she will have discussions with world leaders including US President Barack Obama, to show the UK remains a "dependable" diplomatic and trading partner after the vote to leave the European Union.
Although she will hold face-to-face talks with Mr Xi, Mrs May is not expected to use the meeting to make an announcement on Hinkley Point, a project backed by Beijing's state-owned nuclear firm.
Mrs May will hold talks with Mr Xi on Monday, after the end of the two-day G20 summit of leaders of the world's richest nations.
Although a decision on whether or not Hinkley Point in Somerset will go ahead is expected later this month, UK officials have indicated it would not be announced at the meeting.
This has fuelled speculation the project will be scrapped or significantly changed.
The French energy firm EDF, with support from China General Nuclear, had expected to build the £18bn plant, but Mrs May signalled a delay in making a final decision amid reported security concerns about Beijing's involvement and the high cost of energy from the power station.
Mrs May will also hold her first face-to-face talks with Russian President Vladimir Putin, with the PM expected to adopt an approach of "hard-headed engagement" with Moscow.
She will also meet her Indian counterpart Narendra Modi, with the trading relationship expected to dominate the agenda.