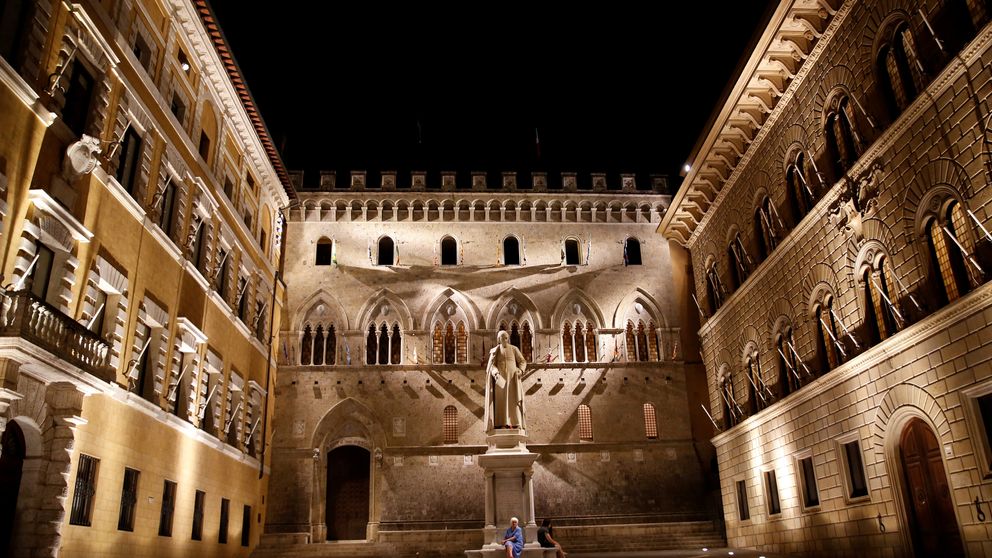 The oldest operating bank in the world is the least prepared for a shock to the financial system, according to a European banking watchdog.
Banca Monte dei Paschi di Siena, which was founded in 1472, is one of a number of banks that fared worst in stress tests devised by the EU.
Austria's Raiffeisen, Spain's Banco Popular and two of Ireland's main banks also came out with the worst results in the European Banking Authority's test of 51 EU lenders.
Britain's worst performing bank was Barclays, which was found to have sufficient reserves to cope with a crash but ended up among the worst 12 performers.
EBA Chairman Andrea Enria said in a statement on Friday: "Whilst we recognise the extensive capital raising done so far, this is not a clean bill of health. There remains work to do."
Two of Germany's biggest banks, Deutsche Bank and Commerzbank, were also among the 12 weakest banks.
Monte dei Paschi, which is Italy's third largest lender, has been trying to forge a rescue plan to stop it failing the EBA's stress test.
The Italian bank confirmed less than an hour before the results were announced that it now plans to sell off its entire portfolio of non-performing loans.
It is also working on assembling a consortium of banks to back a €5bn capital boost.
The EBA test looked at whether banks could cope with a theoretical three-year economic shock during which economic output fell by 7.1%.
The Italian lender was found to have inadequate capital reserves to withstand the shock.
This was the third stress test of banks in the EU since taxpayers had to bail out lenders in the 2007-09 financial crisis, with no pass or fail mark this time round.
Ireland's Allied Irish Banks were also found to have insufficient reserves and Bank of Ireland had reserves only just above the minimum required.
Most of the banks tested, 37 out of 51, are based in the euro zone and supervised by the European Central Bank.
The ECB said the findings demonstrated that progress was being made in repairing balance sheets.
Daniele Nouy, head of supervision at the ECB, said: "The banking sector today is more resilient and can much better absorb economic shocks than two years ago."