An appeal has been lodged after jurors rejected a claim that Led Zeppelin plagiarised the opening section of Stairway to Heaven.
A lawsuit had contended that the 1971 hit's initial bars were similar to an instrumental work called Taurus, written by the band Spirit in 1967.
Led Zeppelin singer Robert Plant, guitarist Jimmy Page and bassist John Paul Jones denied the claims during a week-long trial last month.
The case was brought by Michael Skidmore, a trustee for the late Randy Wolfe, who wrote Taurus and was Spirit's guitarist.
Mr Skidmore said the two bands toured together in 1968 and 1969, and that could have been when Page was inspired to write Stairway To Heaven.
Mr Skidmore argued that Wolfe deserved a writing credit, and that a trust set up in his name should be paid millions of dollars in damages.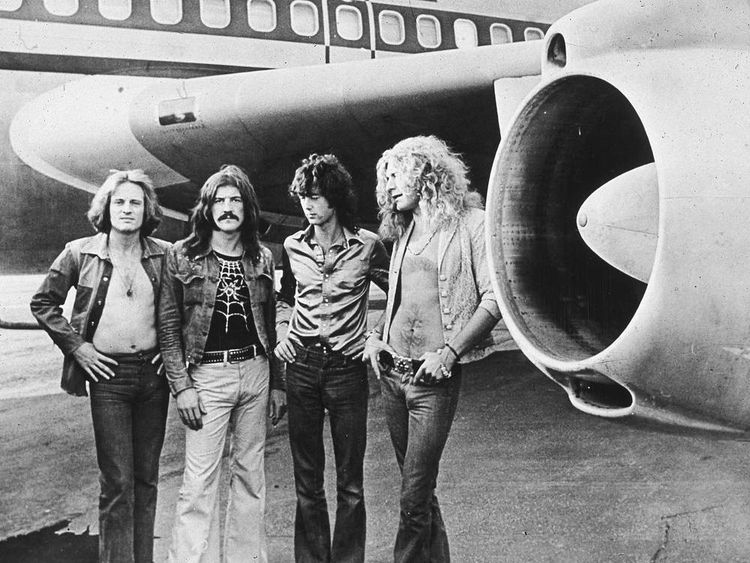 According to the lawsuit, Wolfe - who performed as Randy California - had complained about the similarity between the two songs not long before he drowned in 1997 while attempting to rescue his son.
Plant and Page, however, said Wolfe had been a songwriter for hire and, therefore, had no claim to copyright.
It was also said that the chord progressions in Stairway To Heaven were too well-known for such protection.
The song has earned Led Zeppelin millions and is one of the most successful rock songs of all time.
Reaching their verdict on 23 June, jurors found that Taurus's riff was not intrinsically similar to the opening of Stairway to Heaven.
A notice of appeal was filed on Saturday with the 9th US Circuit Court of Appeals.
Oral arguments are unlikely to take place until next year.