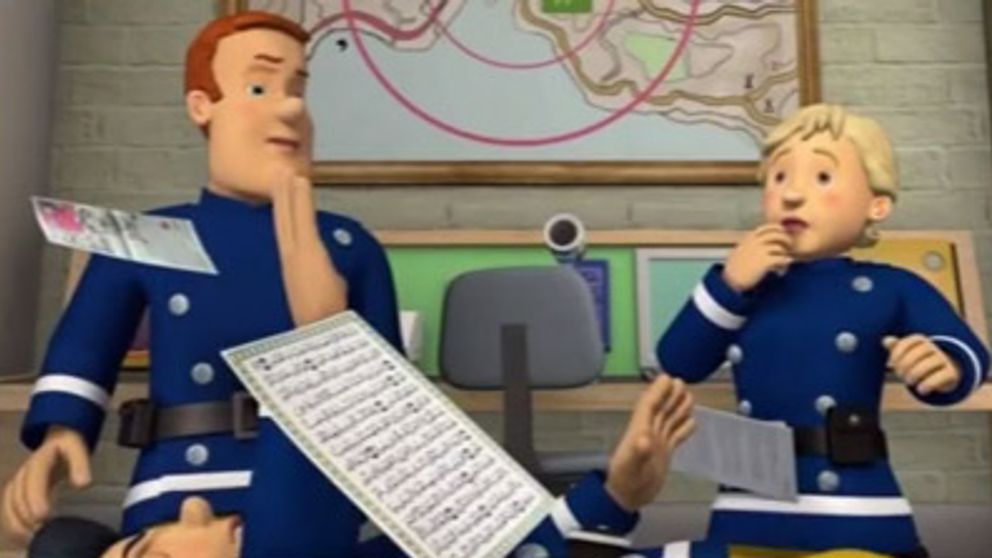 The makers of Fireman Sam have apologised after an episode of the hit children's show appeared to show a character treading on a page from the Koran.
In the episode, which last aired on 28 June, a character is seen trampling on papers being sorted on the fire station floor.
When the pages fly into the air, at least one appears to be a page from the Islamic holy book.
Channel 5 has removed the episode - called Troubled Waters - from its streaming services after the gaffe was brought to its attention.
HIT Entertainment, which produces the show, apologised "unreservedly" and said it would no longer be working with the animation studio responsible for the episode.
The firm said: "The page was intended to show illegible text and we deeply regret this error. We sincerely apologise for any distress or offence it may have caused.
"We will no longer be working with the animation studio responsible for this mistake.
"In addition, we are taking immediate action to remove this episode from circulation and we are reviewing our content production procedures to ensure this never happens again."
Miqdaad Versi, assistant secretary general of the Muslim Council of Britain, identified one of the pages and said he was "baffled" by its inclusion in the programme.
He said the page was "Surah Mulk (67), verses 13-26," which deals with aspects of creation and punishment of non-believers.
In 2012 Fireman Sam creator David Jones was briefly detained at Gatwick Airport for making a remark about a woman wearing a veil passing through security unchallenged.